WordPress vs Joomla vs Drupal + CMS "comparison chart"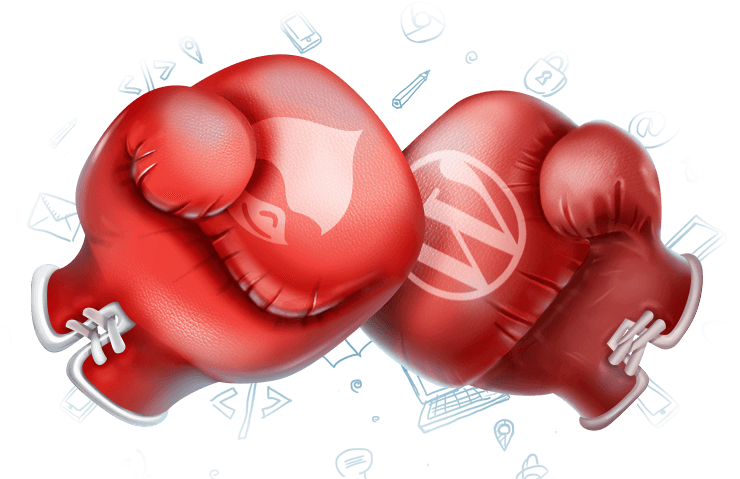 The best websites today are powered by easy to use content management systems (CMS) that allow you to make changes to a website without needing to touch a single line of code.
If you want to get a new, powerful website online, but can't wait around or shell out the big bucks ($3k+) required for a custom site, look no further than these three options.
WordPress, Joomla and Drupal all offer great features, tons of customizaions, ease-of-use, and strong security.

Oh yeah, all three are also free.
Choosing the right one can be difficult because they're all good options.
But chances are, one of these three will fit your unique situation the best (whether that's firing up a simple business website or running a fully functioning social network).
Let's see how they compare to find the perfect choice for you.
Quick Overview:
    -> WordPress – Best choice for beginners because of it's ease-of-use, it works especially well for small to medium sized websites, blogs and smaller e-commerce stores.
    -> Joomla – Great for small business or social networking websites, requires a basic understanding of technical skills.
    -> Drupal – The most difficult, but also the most powerful. It requires a familiar understanding of HTML, CSS and PHP.
CMS Comparison Chart