Drupal Development Services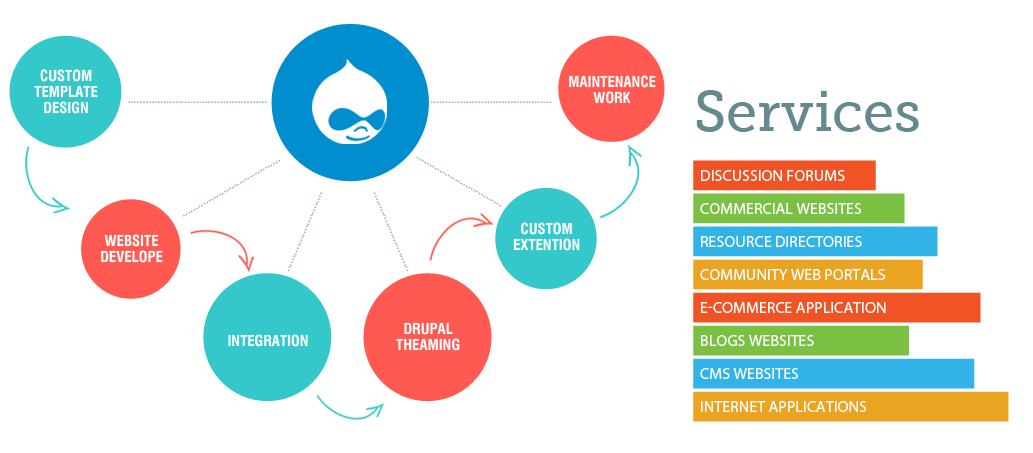 Started as a message board project back in 2001, Drupal has now evolved into a leading open source web content management system used by numerous organizations ranging from Enterprises and Governments to Media Companies, Non-Profits and SMB's. With major web properties like the U.S. White House, MTV, NBC and Best Buy all using and trusting Drupal to be the platform that delivers their web content to visitors, maybe you should be asking "Why aren't we?"
Since our founding, Drupal remains a cornerstone of our development, design, auditing and consulting efforts today.
Drupal development solutions created by DNA Creative Group are secure, scalable, modular and, most notably, feature-rich and built for high-performance. We offer a highly flexible engagement model that starts with a comprehensive evaluation of your business and IT requirements to ensure that ultimately, the right Drupal development solution will be delivered both quickly and cost-effectively to meet your development goals. Whether you need to hire a Drupal developer to augment your current team, contract subject matter Drupal experts to help with a certain aspect of your project such as business analysis, custom UX/UI design, code development, project management and/or quality assurance, or looking for a complete end-to-end or Drupal development solution to be delivered, we can meet your needs.
We can create a complete Drupal 7 and Drupal 8 solutions, starting from the idea and using agile project methodology to analyze, design, develop and test finishing with deployment of any custom Drupal site. Our expert Drupal developers can provide comprehensive and custom Drupal solution.
DNA Creative Group provides a full complement of Drupal development services that include: planning and discovery, wireframe creation, creative design, module development, site theming, consulting services and support services. Our experience with Drupal dates back to 2006 and some of our more notable past projects include creating community websites, Drupal Commerce marketplace websites, corporate websites, events management applications and intranet systems.
DNA Creative Group's Drupal experts can develop any functionality or feature as well as extend functionality or features already in place.
Our Services: 
Drupal Setup & Configuration

Drupal Site Migration & Upgradation

Drupal Backup & Securities Issues Handling

Drupal Bugs & Error Fixing

PSD to Drupal Development

Drupal Maintenance & Support

Drupal Theme Development & Configuration

Drupal Security and Performance Optimization