A Guide to Drupal + Magento Integration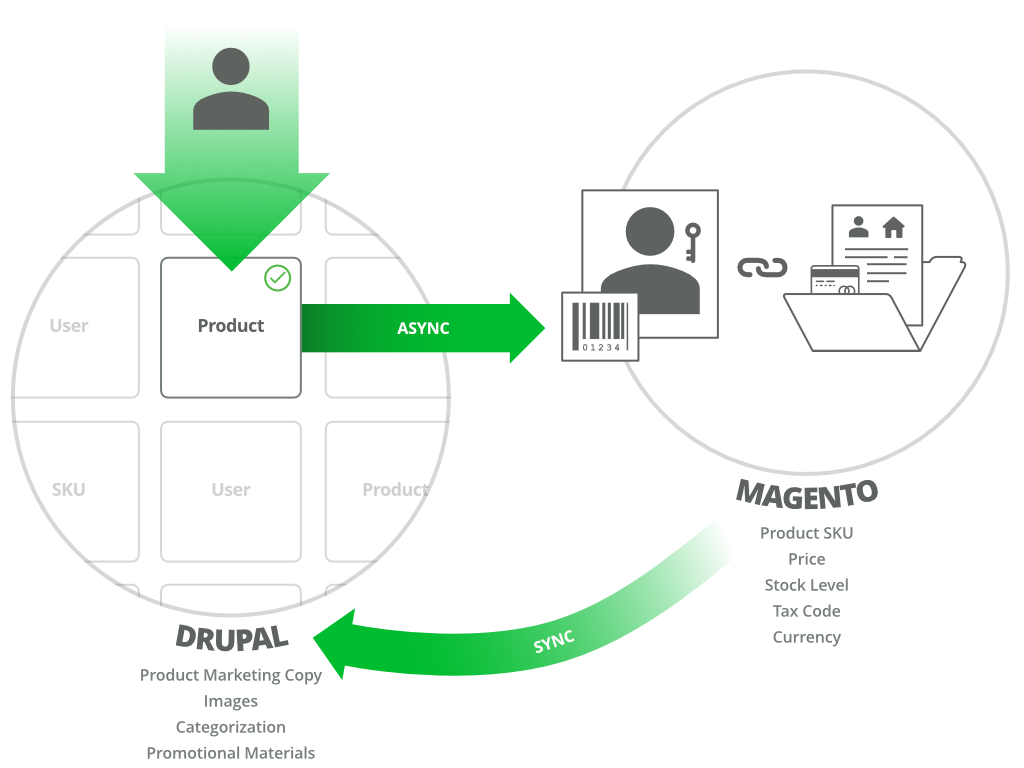 When we needed to combine the power of Drupal's CMS and Magento Digital Commerce to create best-in-class digital experiences for enterprise brands, there was only one way to do it: Build it ourselves.
We pioneered a bi-directional, high-performing integration that gives our clients a flexible, customized experience, without the restrictions you're used to. Enterprise companies need to leverage the power of a strong CMS with a best-in class ecommerce system, but for too long, none of the existing platforms on the market provided both. The only solution: build one ourselves. It's a hybrid solution that solves so many problems for enterprise (and smaller) companies, and it's been amazing to watch it take off.