Charity Management Software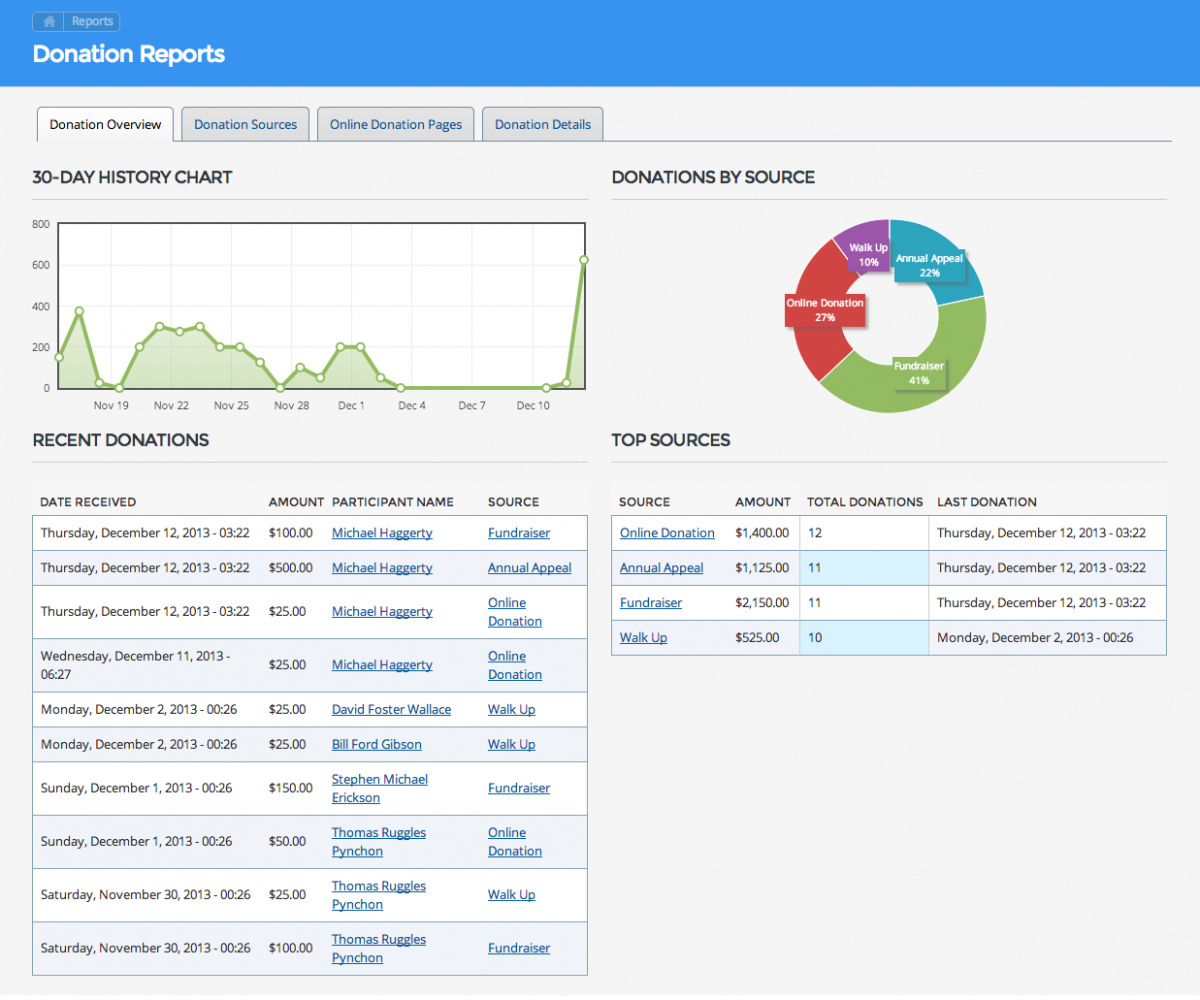 DNA Creative's Charity Management Software is a community engagement platform.
It is designed as a platform for conducting effective outreach and advocacy efforts through a website or as a standalone application.
Key Features Outreach and advocacy This distribution comes with a number of pre-configured outreach and advocacy tools.
Fundraising Event Management
Petitions
Volunteer management
Constituent relationship management
Contact, activity and relationship tracking
Contact matching and deduplication
Contact-to-user integration Reports, charts and graphs
Campaign management
Drag-and-drop report and record customization
Drag-and-drop form builder
Support for offline data entry
Each feature in this platform integrates directly with the underlying CRM system. This consolidates activity into 360-degree views of contact information that can be tracked over time.This platform is designed to support ongoing campaign optimization efforts.
The web-based administrative interface is streamlined to automate most tasks around data collection.